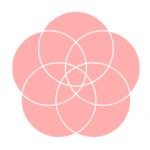 Based in San Antonio, TX and working with clients internationally, Essential Wisdom Coaching offers a variety of integral & transpersonal coaching and consulting services with a focus on helping clients nurture their Essential Wisdom™ to grow into their whole self. 
As you explore these pages, and in the spirit of Essential Wisdom Coaching's approach to working with clients, you are invited to notice the subtle messages your Essential Wisdom™ sends to you.  This could be anything from memories that pop into your head, physical sensations, shifts in your emotions, or even visual representations of your future self.  Let it all come to the surface.  Don't focus on trying to make sense of what your Essential Wisdom™ is telling you in the moment, but make note of whatever appears.  You will have plenty of time to reflect and make meaning of these messages.  I'd love to hear what comes up for you!
After exploring more about my offerings, and if you find that this work is calling to you, please do not hesitate to reach out with any questions or to schedule a complimentary consultation.
What is Essential Wisdom?
Essential Wisdom™ is a unique framework for understanding and utilizing intuition in everyday life. It was developed by Essential Wisdom Coaching's founder, Mar-y-Sol Salinas-McCoy, after several years of research, combined with personal experience and working closely with others on their personal and professional growth.
Intuition has different meanings for everyone & although many of us have had some sort of experience with this common human phenomenon, there is no singular definition for intuition. Essential Wisdom™ offers one way to understand an embodied form of intuition, and is the basis for much of the coaching work offered through Essential Wisdom Coaching.
Essential Wisdom™ can be understood as:
a deep source of knowledge that:
incorporates the essence of our Self,
is spiritual in nature,
is experienced or accessed through the body,
and is essential to whole-self development.
Whether working to support clients' understanding of their own intuition or utilizing it in clarifying how to best support clients, Essential Wisdom™ is the foundation of the work offered here.
Essential Wisdom Coaching's founder, Mar-y-Sol Salinas-McCoy was recently featured on the Soulcation podcast, where she shared more about Essential Wisdom™, her work with clients, tips on accessing intuition, and her own journey of growth.
You can read more at this blog post and listen to the full interview on Spotify here, though you can find the Soulcation podcast on any podcast platform.
Like what you hear? Let's connect to see how Essential Wisdom Coaching can support you in reaching your goals!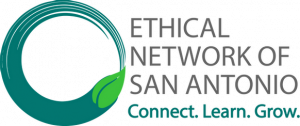 Essential Wisdom Coaching is honored to be recognized as a certified ethical business by the Ethical Network of San Antonio, whose mission is to bring together ethically minded businesses & individuals to create change through community. You can learn more about this organization here.