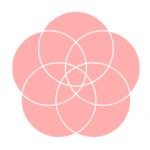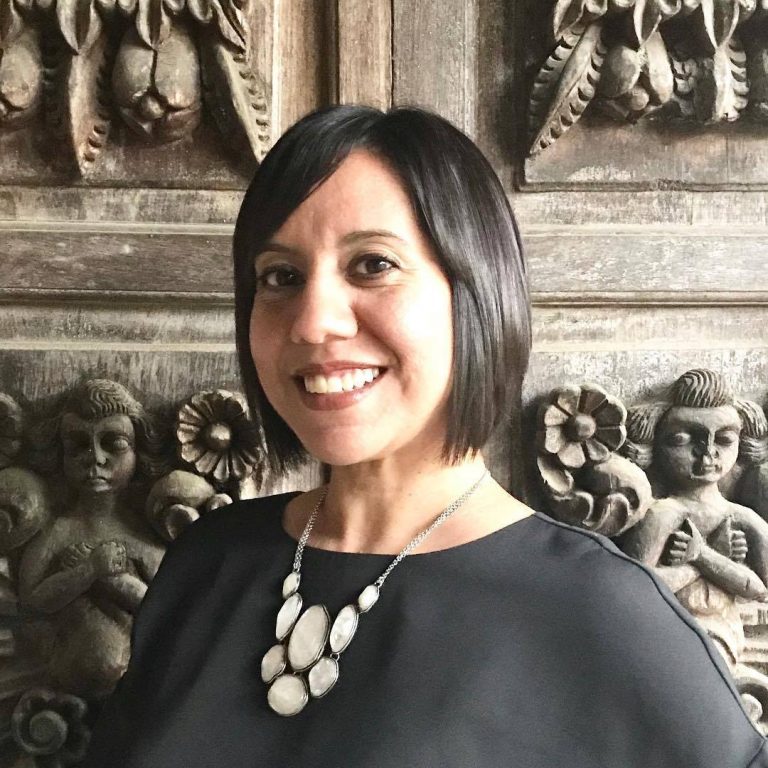 I am passionate about helping others grow into their whole self and enjoy exploring the vast ways that people tap into their Essential Wisdom along their path of growth. While guiding others, I continue to work on my own Essential Wisdom so I can be of greater service to others as my authentic, joyous self.
Mar-y-Sol Salinas-McCoy, M.Ed.

founder, essential wisdom coaching
integral & Transpersonal Coach | consultant
I'm Mar-y-Sol (pronounced maud-ee-sol – it means Sea & Sun in Spanish) and I'm the founder of Essential Wisdom Coaching. In this role, I facilitate growth and transformation in people who seek to nurture their authentic selves and show up more fully in life.
My approach to working with clients is based on the belief that everyone has an Essential Wisdom™ that encompasses the essence of their true self and that fully nurturing and embodying this essence is essential to our overall growth and development.
In my coaching work, I utilize an integral & transpersonal approach to help guide clients in the development, nurturing, and use of their Essential Wisdom™, while also offering skills-focused assessments and targeted training when necessary, with the overall goal of supporting clients' overall growth and development.
In my free time, I enjoy living a fully embodied life that includes spontaneous dancing, cultivating what I like to call a transcendental gardening practice via a backyard organic vegetable garden, reading nonfiction & research articles, creating beauty in multiple physical & symbolic forms, and spending quality time with family & friends.
My ability to facilitate meaningful and lasting growth in others follows my own growth journey and deep personal and professional transformation. As a life-long learner, I'm always looking for new ways to grow so that I can better support clients on their journey.
You can learn more about my professional qualifications below.
B.A. in Sociology with a minor in Ethnic Studies, University of California, Berkeley
M.Ed. in Educational Leadership, Concordia University, Portland
Ph.D. Student in Integral & Transpersonal Psychology, California Institute of Integral Studies
*Having completed all Ph.D. coursework, I am currently working on my dissertation proposal where my research is focused on examining embodied intuition in the development, expression, and trajectory of leadership.
Coaching Certifications:
Master Life Coach
Meditation Coach & Facilitator
Goal Success Coach
Life Purpose Coach
Happiness Life Coach
Professional Life Coach
Additional Trainings:
C3: Consciousness, Communication, and Change, Institute of Noetic Sciences
Worldview Explorations™ Curriculum Facilitator Training, Institute of Noetic Sciences
Foundations of Noetic Leadership, Institute of Noetic Sciences
Possibility Accelerator Experience, Institute of Noetic Sciences
Foundations of Chicana/o/x Psychology, Institute of Chicana/o Psychology
Embodying the Mystery, Strozzi Institute
Integrative Somatic Parts Work – Level 1, The Embody Lab
Integrative Somatic Parts Work – Level 2, The Embody Lab
In addition to coaching, I have over 20 years' experience in the field of education and personal development. Some of the roles in which I have served include:
Corporate wellness speaker
Professional development trainer in academic & corporate settings
Director of Student Affairs
Assistant Director of Academic & Career Support Services
Montessori teaching (PreK-6th grade)
Disability support services
Conducting various learning strategies workshops
Teaching college-level student development and internship courses
Providing academic support services to learners of all ages and professions
Program and curriculum development & assessment
Implementation of college retention strategies and initiatives
Process improvement based on data-driven analysis
Coaching and mentoring individuals and teams from a transpersonal, whole-person approach